"The human foot is a masterpiece of engineering and a work of art." Leonardo da Vinci
Medical grade foot care services in your home
Our feet are vital to good health and are the key to mobility and better health. People can develop serious foot problems as they age, which puts their health, independence and well-being at risk.
Take Steps toward a better life
Who chooses in home foot care? People who suffer from:
Diabetes
Peripheral Vascular Disease (PVD)
Mobility Issues
Dexterity Issues
Age or Disease Related Foot Care Challenges
Nail Disease
Deformities or other issues (Onychomycosis, Thickened Nails, etc.)
Toe and Foot Deformities (Hammer, Claw and/or Mallet Toes, Charcot Foot, Bunions, Callus', etc.)
Homebound individuals
Jennifer Giustina, RN, BSN, CFCS
Jennifer is an experienced registered nurse providing delivery of medical foot care services to homebound individuals and others. She has specialized training in basic and advanced foot care, physical assessment, and provides referrals to specialists when medically warranted.
Areas of prior experience include hospital, medical, oncology and hospice nursing. Jennifer currently provides foot care services in a clinical environment at Volunteers in Medicine, the Eugene Mission and volunteers through SERV-OR providing community health services in Lane County. In addition, Jennifer provides art for recovery and grief services out of her home art studio.
Jennifer has achieved the distinction of Certified Foot Care Specialist (CFCS) through the American Foot Care Nurses Association (AFCNA). Jennifer is a licensed professional nurse through the State of Oregon, insured through the Nurses Services Organization (NSO), and is an active member of SERV-OR, the Oregon Nurses Association (ONA), the American Diabetes Care and Education Specialists (ADCES) and AFCNA.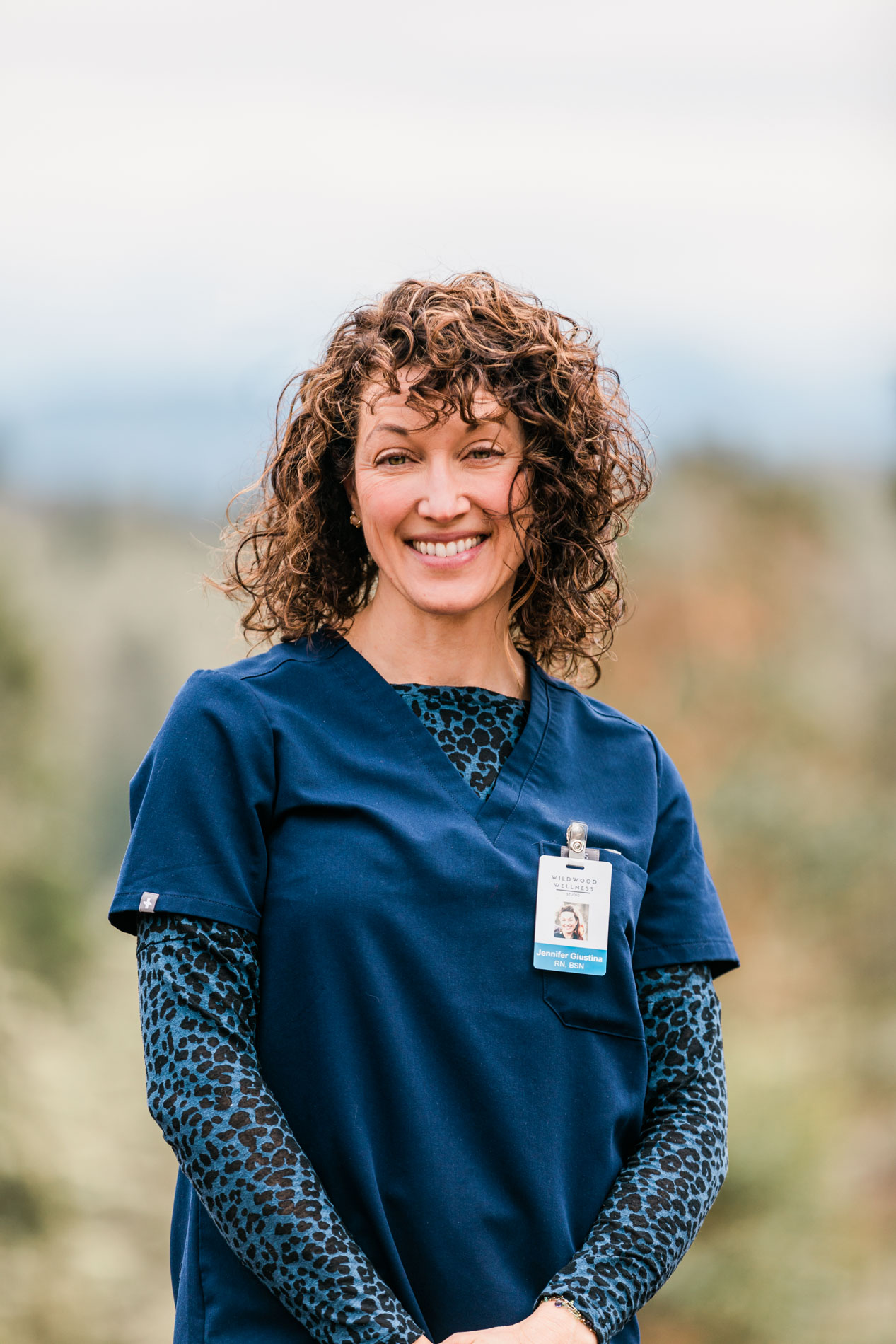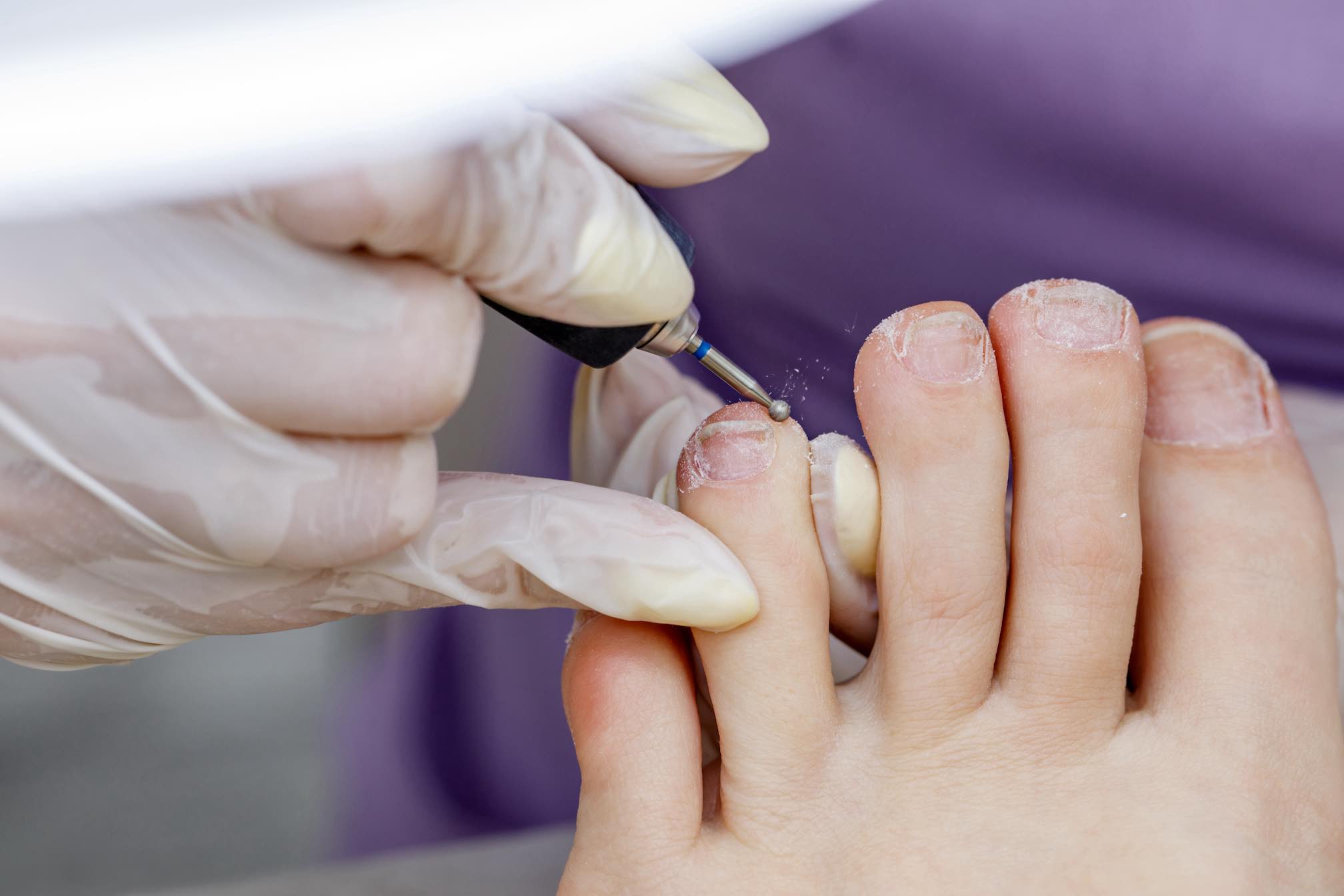 Portable and mobile, Jennifer uses small, state-of-the-art sanding equipment that accommodates a number of different files and burrs allowing her to provide safe and effective nail, corn, callus and skin care to her clients. The sander is quiet and utilizes a HEPA filter system to remove excess dust and debris from the air. In addition, all clippers and other utensils are sterilized and disinfected according to CDC guidelines. Members of the AFCNA follow a Code of Ethics.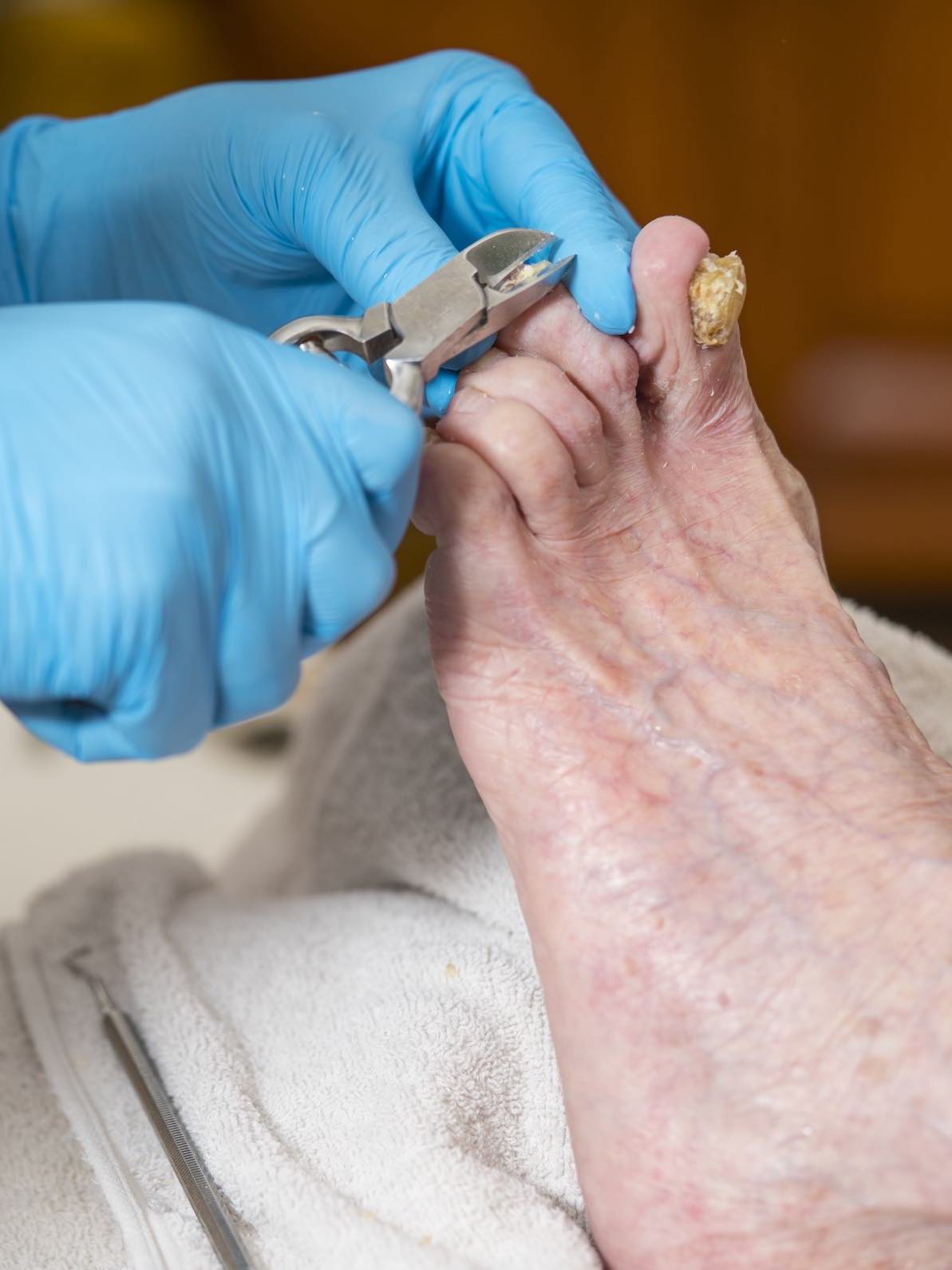 What you can expect during your visit
Take a brief history of underlying disease, prior foot health, and current medications
Examine foot structure, foot health, circulation and skin care issues
Assess footwear
Provide on-going foot care education to client
Routine foot care nurses generally provide the following services –

Reduction in nail length and thickness as needed
Reduce or remove corns and calluses
Remove the ingrown part of nail, if needed and possible without anesthetic
Moisturize the skin with lotion and other creams as needed
As a foot care specialist, Jennifer strives to provide safe, appropriate, and beneficial foot care while working collaboratively with team members, health care providers, and other disciplines.
Proper, regular foot care is essential in helping seniors, diabetics and others with foot issues maintain mobility, independence, and a sense of well being. This in turn decreases the risk of falling, infection and need for amputation of toes and limbs.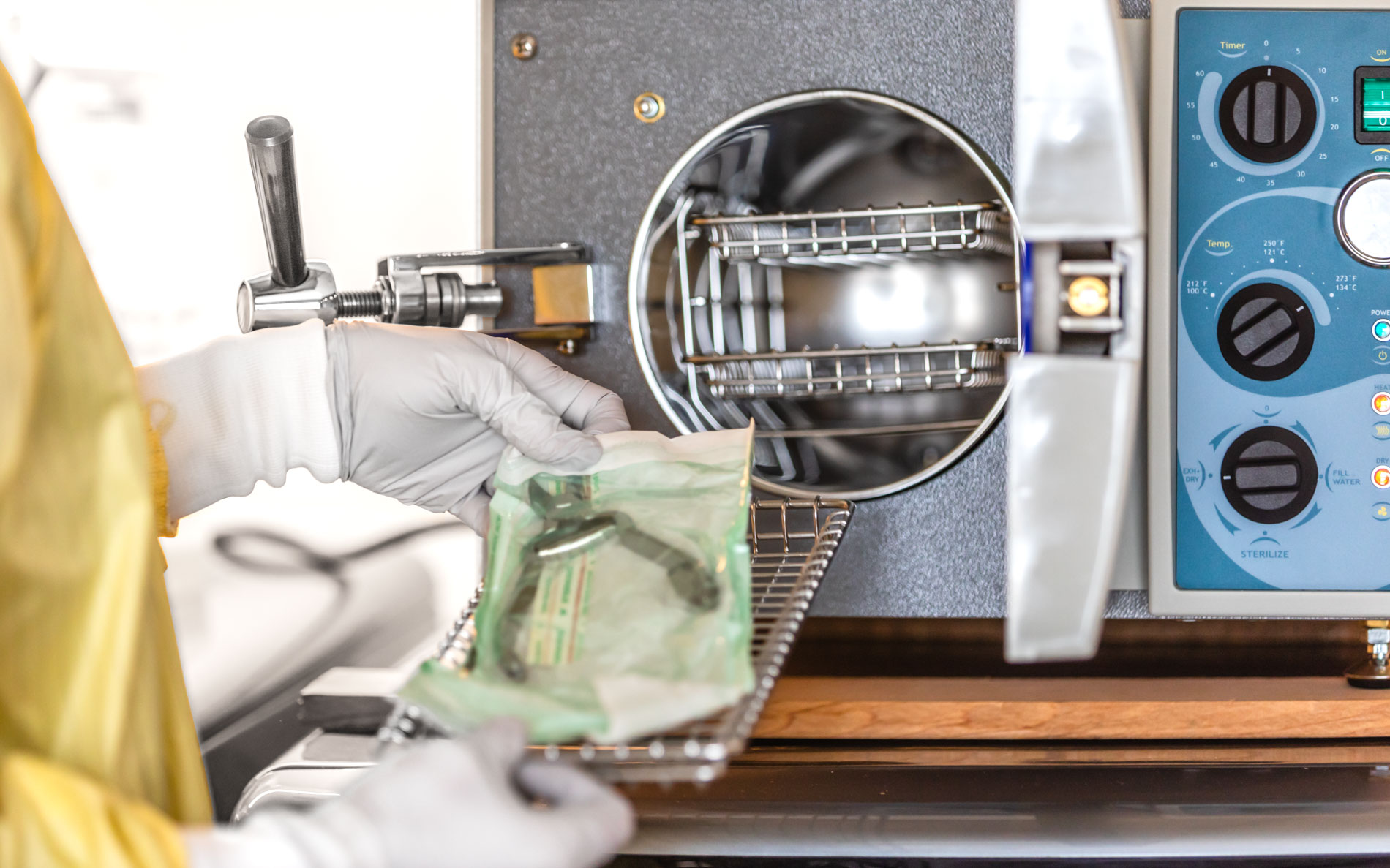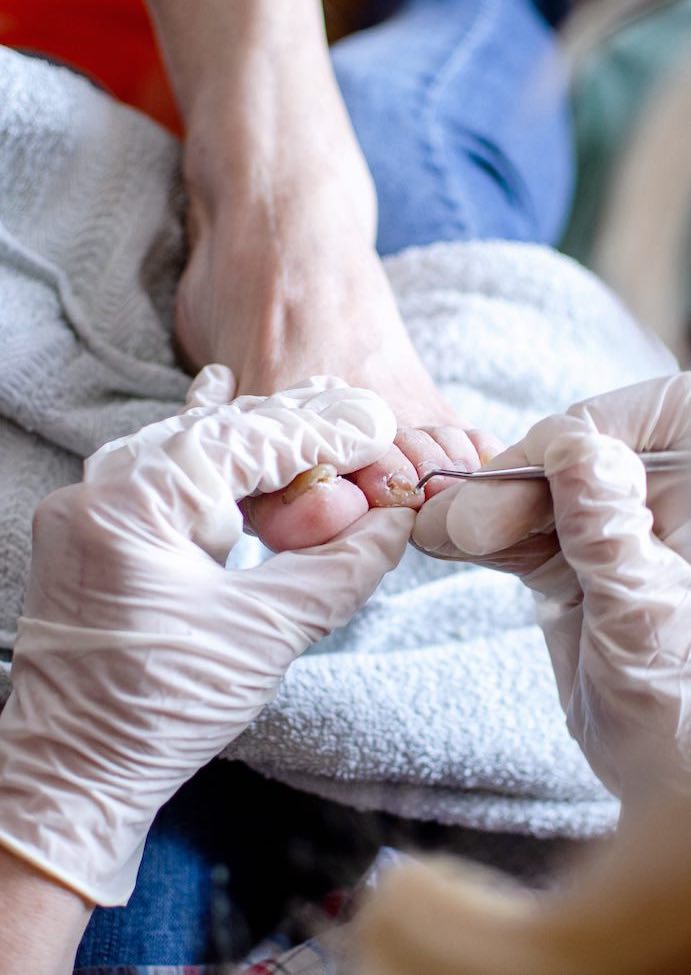 $60/hour for basic foot and nail care (a sliding scale available for those who need it)
Initial visits generally last 60-90 minutes
Follow Up visits generally last 30-45 minutes (if seen within the last 6-8 weeks)
Note more complex foot and nail issues, or the patient's tolerance level for procedures used, may effect time, duration and frequency of treatment needed and therefore cost involved.
Full care plans can be agreed upon at first visit
Foot care pads, inserts and other products may be purchased separately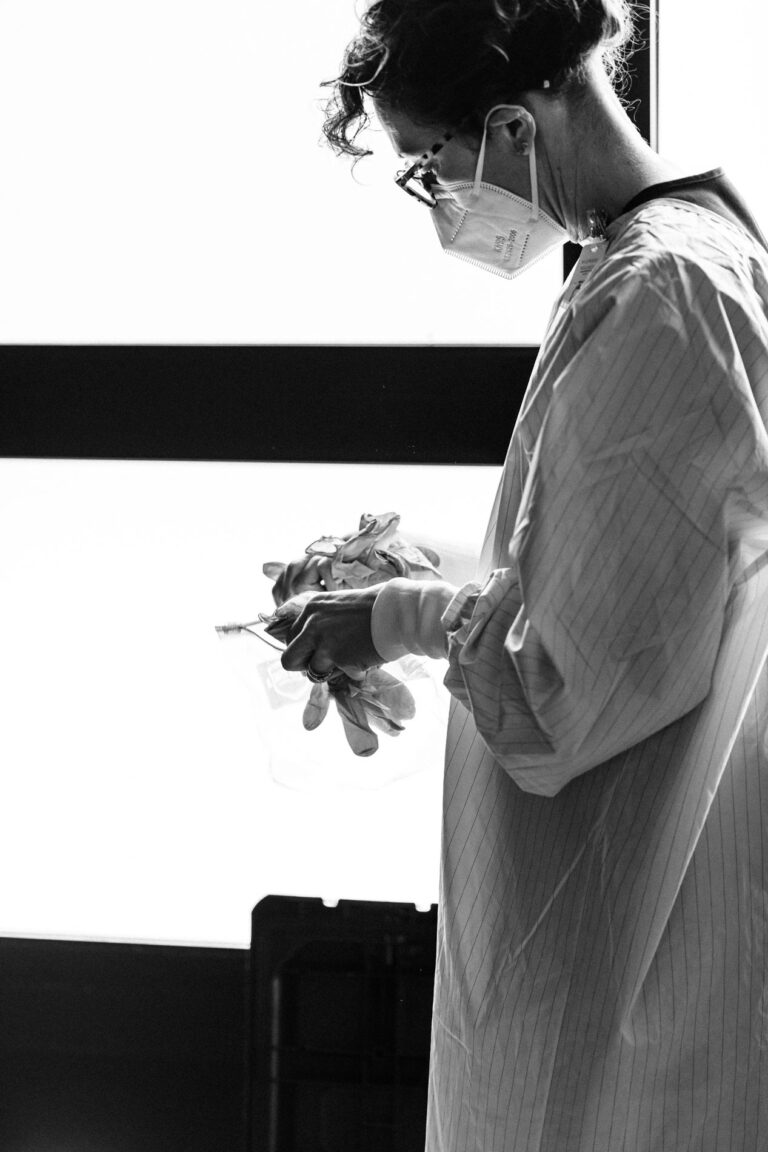 "Our Volunteers in Medicine Clinic patients have benefited so much from RN Jennifer Giustina's foot care services. Her thorough, holistic approach and compassionate nature result in exceptional care. I recommend her wonderful services most highly."
"Jennifer came to our home and helped my 13 year old son with his ingrown toenail. The nail was causing him a lot of discomfort and she immediately put him at ease and was able to provide him significant relief. She brought state of the art equipment (all packed neatly in a travel toolbox), professionally sterilized instruments, a vacuum filtration system and even an ergonomic stool for herself so she could practice safely while performing top notch care in the comfort of our own home. She was very in tune to the comfort level of my son and checked in with him regularly ensuring she was not hurting him. She worked efficiently and with the perfect balance of humor and professionalism. The end result was fantastic. I highly recommend!"
Connect with us to learn more